Post by Deleted on Dec 1, 2017 10:33:17 GMT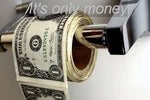 Hi all,
Just a quick update before the weekend:
Portland Crescent

We're still awaiting consent from the senior lender prior to being able to complete (and relist) and it looks unlikely that it will be obtained prior to the weekend. We're chasing the borrower's solicitor daily.
Loan 1 (West Hampstead)


Draft planning consent has been received and the valuer and solicitors acting on behalf of investors are reviewing the draft consent to verify it is according to plans. Title searches and investigation are since earlier in progress.
In addition to the two loans above
, we have scheduled to launch a loan with the following details at the end of the next week or the week after:
• First charge bridging loan
• Security property: A former restaurant and bar in Shepperton, London
• Loan amount: £367k
• Gross LTV: around 65%
• Annual rate: 10.0%
• Term: 9 months
• Interest retained for 6 months, serviced thereafter (minimum interest term 3 months)
• Purpose of loan: purchase of security property (and obtain planning permission for redevelopment into residential). Exit is to refinance the loan once planning has been received (development finance).
• Status: legals ongoing and final valuation report will shortly be received
The loan will be launched once legals are nearing completion.
We also have 5-6 other loans where our loan offers have been accepted and are currently going through assessment but it is too early to know when any of these loans might become available for investment, if at all.
Have a great weekend all.
Regards,
Filip
What is "draft planning consent"?
Hi littleoldlady,
The proposed borrower built something (minor) that he did not have planning permission for and we requested that relevant permission(s) were obtained prior to us considering proceeding with the loan. The relevant permission(s) has now been granted by the council (as being confirmed by the valuer and solicitors acting on behalf of the investors). In any event, we are only considering the site value when estimating the security value.
All relevant details, including the valuation report, will be made available if the loan goes live.
Regards,
Filip