Post by cwah on Jul 31, 2019 6:09:17 GMT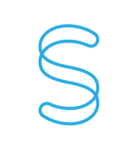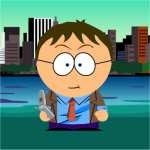 I think it would be useful if yourself, or one of your colleagues, could take a step back and explain who / what the sourced group are, and why most if not all of us have never heard of sourced. A history lesson if you like.
A crucial question is, in the light of the previous two posts, what are your plans to gain your own direct FCA authorisations ?  For a multitude of reasons Rebs is like marmite in the p2p sector, and can provoke a very strong negative name recognition.

Thank you for the opportunity to expand on the Sourced group, we have been operating for almost two years and our group is made up off four sections:
- Sourced Property
- Sourced Developments
- Sourced Capital
- Sourced Franchise
We have 50+ franchisees across the UK, our franchisees are trained and supported by the head office team, they identify investment opportunities that we can either sell via our sourced property brand which helps investors grow portfolios or they purchase the opportunity to renovate/convert/develop.
Our development brand is run by a team of experienced people based at head office that currently manage over £260M of new build developments with our flagship site being Regent Plaza, Manchester.
Sourced Capital is our peer to peer platform which supports both franchisee and head office projects with funding either via the platform or bridging partners, you can see on our platform that we are building this slowly with smaller projects having raised £1M over the past three months.  We have a dedicated funding team based at head office that work hard to offer good investment opportunities for the platform that have passed a detailed due diligence process.
The model we have is unique and we believe reduces risk for our investors given our borrowers are our franchisees who are trained and supported by the head office team. 
We utilise REBS as an umbrella for the FCA registration whilst working on a direct application.
We would appreciate any feedback on the new look platform and the opportunity to work with any of the P2P forum investors on our projects.
I am happy to answer any questions directly via email on
[email protected]
or on the forum.
Have a good evening
Stephen
Thank you for the details.
From what I read the group already had experience and hopefully successful ones. (Plaza manchester)
Surely the people behind it have been trading for years and have trail of history?
Are you able to provide information about the directors behind it and what are their trading history?
It still sounds fairly opaque and the last thing we want to do is to invest in platforms with unknown directors which would fly away as soon as problems arise