Post by p2pfan on May 19, 2020 13:58:07 GMT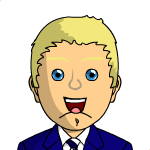 We will be funding both Commercial Mortgages and Development Loans - the latter in particular is not common in CBILS lenders and we could see substantial demand for the development funding as we can only see one other lender under CBILS covering this loan type. CBILS is originally derived from the old EFG government guaranteed loan structure and that was not friendly to property backed lending. We lobbied for that to change and it has which allows substantial support to what would have otherwise been under served SME businesses making a substantial contribution to GDP.
We can fund both new borrowers and also support existing borrowers.
Lenders are not allowed to have retail investment directly in CBILS loans but it is possible indirectly. We as a company are required to participate to a degree in this lending and therefore our shareholders and other funders may participate that way. We are planning a new funding round shortly to allow a further increase in capital to be available to us to scale our operations going forwards and into next year, through CBILS and beyond.
We will provide more news soon.
Hi Stuart,
Sounds great for the platform and directors, more fee's more profit with a lot lower risk for AC.
However, am I right in saying, we as retail lenders can't invest directly in these low risk loans, yet you have cut the interest rates for retail investors and our liquidity has been reduced dramatically.
WE/US the lenders who have been investing/funding the platform are the ones being penalised. Please understand this.
Recently I have been asked via the platform to vote on a few loans that have applied and been successful for CBILS loans. The general theme is , they want us to change the terms on the security we hold on these companies,( the bank issuing the CBILS wants to be above us in hierarchy of debt ranking) yet the CBILS will not reduce our exposure to the current loans, or monies from the CBILS will not be used to pay down the outstanding loan with AC, which will free up liquidity.
So going forward what will be done to help us the retail investor out ? Seems like a win for AC, a win for the borrowing company, more security for the CBILS issuer but WE get nothing.
I suggest any CBILS issues should be used to pay down a % of the current loan with AC.
Please enlighten us all how we the retail investors will benefit.
Well said. I would second these sentiments. Can't see any specific benefit to this for retail lenders (apart from that AC will make more money and hopefully be less likely to fold).