Post by robski on Aug 20, 2020 16:06:17 GMT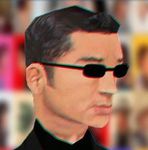 Rate Setter Action Group
Disclosure: I was a co-founder of Lendy Action Group / Funding Secure Action Group.
I do not think there is the same illegal goings on at RS as some other failing / failed platforms, but that does not mean lenders position as crucil stakehlders is being fairly represented. It isn't.
At this juncture we know that RS management will now be focussed on meeting MetroBank targets and not on building a sustainable business for an independent RS. That means lenders sentiment is now dispensible to RS. One visible consequence is that 50% of the re-paid money from Access markets is clearly NOT being allocated to meeting Access market RYI. That money may be diverted to filling 1 & 5 yr market RYI, but only RS know that. It would generate fees and lower the cost of capital for them if they did this of course. The other less visible way RS can increase margins is by reducing investment into recoveries of defaulting or late loans. Lenders won't see the effect of that for a few months, but will result in the loss scenario we all fear.
In short RS need to have a lender body to engage with and lenders need to be at the table in the transistion from an independent compnay to MB ownershiip....
in short it's well time for RSAG to form.
In practical terms a group of motivated lenders need to find each other and start a site where others can join. FB is easy and will do. A mission statement needs agreeing and sending to RS, FCA, the press. Only 25 lenders are needed to come together to be a credible group... experience shows that would quickly and organically grow to over 1,000.

It doesn't take alot of effort to do this, and the effort will be repaid many times over in terms of a fairer outcome moving forward.
I invite lenders interested in forming / being involved in RSAG to make themselves known by posting below.
Because of my commitments to other P2P groups I cannot be the leading light for RSAG, but I can share what I have learnt with others who are interested.
>> Don't leave it to others - if you have what you consider a significant balance in RS - do something for yourself and help start RSAG....

Do you have any proof for your 1 year and 5 year stuff as it sounds like CT stuff to me. The markets seem to be operating utterly independently as we have known historically and is RS world we see.
They could switch fnds between products, but in reality it would likely benefit APM and not hinder it, considering the simple fact that there is far far more money in APM at significantly lower rates than 5 year. With 5 year regualrly matching to 6% or close that would seem to torpedo your views to any logical mind

I don't see any evidence of what you prescribe
What I see see evidence of is that daily 5 year seems to match funds to RYI as when we get decent amounts matched you get more que movement, and more people saying they have had their money
We do see that new lending is almost purely in APM, this is the "open product" as such with RS. 1 year and 5 year are now defunct products.
Do you believe RS should write new business purely on these markets in order to release funds from the current product?
You have no way of knowing whats being diverted in APM since RS do not declare. If everyone in APM set the reinvestment to the max rate and kept taking it out there would be zero RYI. You cant get round that fact, so throwing facts of what RS are and aren't doing is grossly negligent.