Post by nick on Nov 25, 2016 8:33:39 GMT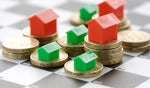 In respect of APF's credit, the only security listed in the draft loan contract is assignment of the second charge and a cross guarantee from another group company. Assignment of the second charge only has value if the underlying borrower defaults. If the underlying borrower continues to perform but APF defaults (eg one their other loan defaults, blows-up, fraud, etc etc) nothing I have read in any of the loan documentation suggests that we would have any preferential creditor claim on APF or any direct recourse to the loan repayments that the underlying borrower will continue to pay APF. Any contractual claim for the assignment of the loan repayment wouldn't rank any higher than other creditor claim. Maybe I'm missing something (which is why I raised the query), but the structuring of this loan via APF would appear to expose lenders fully to APF's credit without mitigation. Not a show stopper, but does mean that you have to get comfortable with APF's credit which is difficult given the companies were only recently incorporated and have no publicly filed financials.
Loan is to APF and APF is in turn making a loan to underlying borrower. Its up to APF to claim on security if underlying borrower defaults, but APF will still be expected to continue payments of the loan to AB.
If APF defaults, then AB claim on the assigned security, independent of whether or not the underlying borrower defaults, otherwise there is no point assigning security if you can't use it when needed
If AB don't have step in rights to continue the loan (I am not sure in this case), then AB may come to an agreement in some way for the underlying borrower to pay off APF loan to AB and chase up APF themselves. But the risk lies with the underlying borrower as they have agreed to the assignment of the security when taking out the loan with APF.
Surely the assignment of security to AB is only effective if AB have step in rights in the event of APF defaulting. Otherwise if the underlying borrower continues to honour its repayment obligations to APF the second charge cannot be exercised/crystallised irrespective of who has the security interest and AB is left with the problem of extracting repayment from APF who might be liquidation/administration. Maybe the assignment of security interest explicitly implies step in rights otherwise it would appear to have limited value (as you have pointed out). It is this securing of payments from the underlying borrower via APF in the event of a APF default which I'm still struggling to get comfort with. Perhaps
ablrate
can provide some clarity.