Post by travolta on Aug 23, 2018 10:19:24 GMT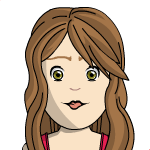 Not low expectations. Realistic expectations.
Re: announcement of the CC - the more realistic appraisal of the situation is that 'they would, if they could, but they can't'. Not that there is a "Cabal" in operation.
Re: work ethos - they are probably just as diligent and attentive as your average teacher or hospital worker. Possibly even more so as they are likely to be better incentivised than (sadly) either of those vocations are. Just like the school teacher, they will know there are regulations in place that means outcome 'B' can't be delivered unless input 'A' is in place. And just like the hospital worker, they will realise that their time is split across multiple 'patients' and therefore any individual patient may not get a level of attention that patient feels they deserve.
FWIW (not much, I appreciate that): my view is that if an increased frequency of communications were to directly foreshorten the date of resolution of this unfortunate episode, then I'd be demanding daily updates. My opinion is that the only result of increased communications would be to increase the costs and (potentially) reduce our returns.
And a thought: when eventually formed, the CC might have some influence over frequency of comms. They would, if they asked, likely be provided with an insight as to what the 'per announcement' cost would be and may take a view on what level of frequency represents 'reasonable' value. Just thinking 'out loud'.
That's probably disgraceful and a realistic attitude to the probability of their diligence strikes me a pretty supine. Sounds probably like money for old rope whilst making sure your back is properly covered and being paid far too much money for paper pushing. What a sinecure. Hope their school fees and private healthcare is well covered. OK, resistance is useless, but vitriol on their heads feels good.